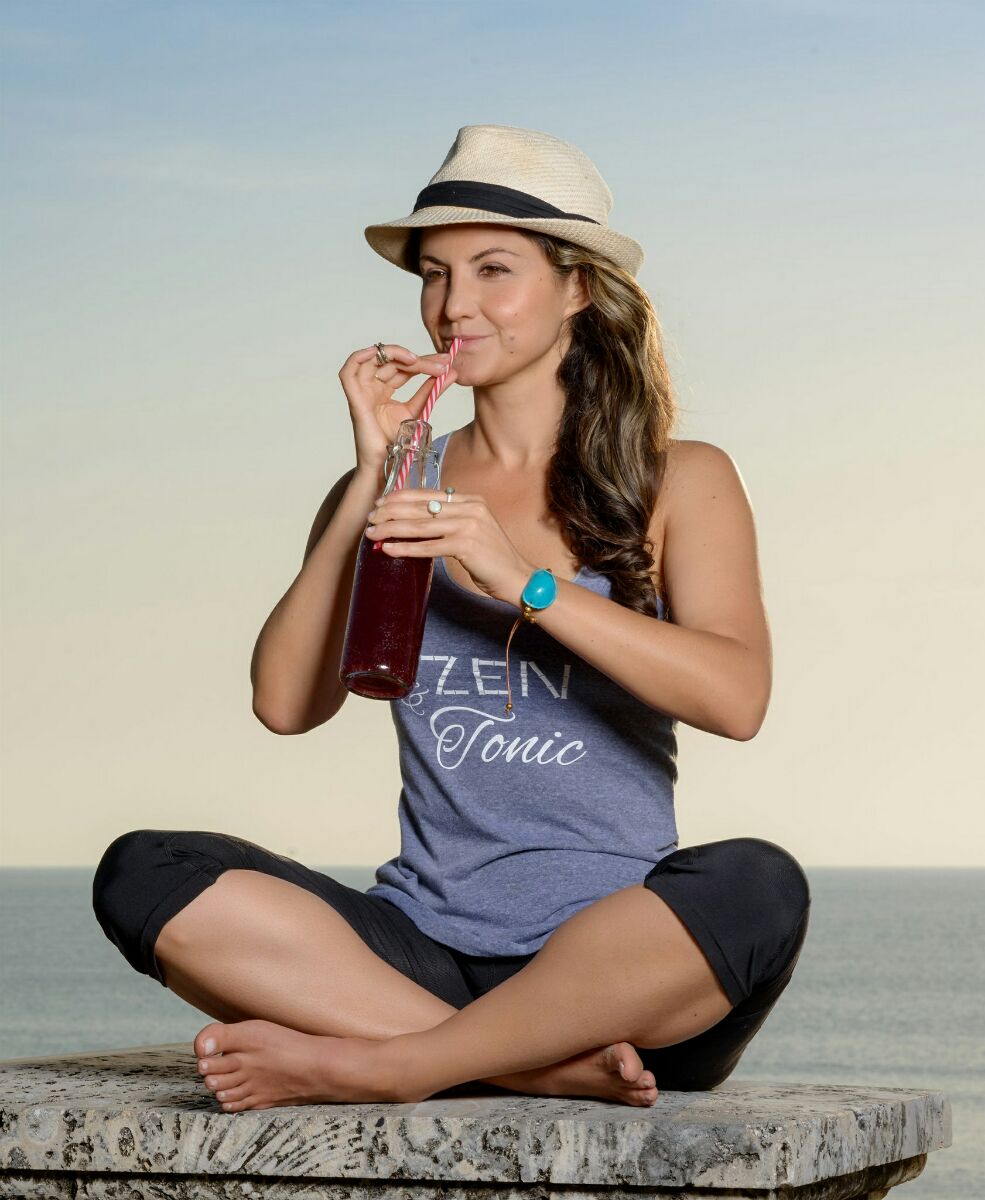 Hi! I'm Jules Aron, a NYC based mixologist, beverage consultant, and natural lifestyle expert. As a certified health and nutrition coach with a background in fitness, yoga and qigong, I am deeply passionate about a healthy, wholesome lifestyle that includes delicious, nutritious foods that fuel the body, mind and spirit(s)! I believe healthy living should be fun, easy and delicious. Join me on a spirited wellness journey and let's drink it all up!
Despite my ever growing collection of books on health, wellness, and nutrition, I spent a good part of my adult life in an unhealthy lifestyle. Yes, on the surface, I was having a good time; I worked out, ate healthy and had a fun job tending bar. Yet, I was tired all the time. I not only lacked energy, I lacked enthusiasm and a clear sense of direction. I was depressed and frankly, miserable.
"IT GOT SO BAD THAT I HAD TO STEP AWAY FROM MY LIFE, MY DEAREST FRIENDS AND TEARFULLY LEFT MY CITY-LOVE, NYC."
On my journey, I discovered a simpler life, on fifteen acres of wild bucolic land, in Upstate NY, and learned to attune to nature and to my own body's natural signals. I rediscovered my intuition and my senses. It wasn't long till I picked up my collection of books –and actually read them. Then serendipitously, I began my nutritional training. Through trial and error, I designed a green and gorgeous life. And with my help, I encourage you to do the same. It takes passion and dedication, but the reality is, you'll have to address your health sooner or later, so why not choose your terms? I share my thoughts on healthy eats, drinks, moves and lifestyle here. Through my blog, 1:1 sessions and lifestyle transformation program, I'm here to support you along the way.
Jules Aron is the creator of The Green and Gorgeous Life: a global wellness and lifestyle community and consulting business. Her innovative programs were established to allow men and women to experience an attainable, fulfilling health-filled lifestyle. Jules is the author of a soon-to-be published book, scheduled for 2014. She is a regular contributor to Met-Rx magazine and shares weekly on her own blog, julesaron.com. She also contributes to mind body green, women's fitness magazine, natural awakenings, and mixed polish.
CREDENTIALS
PROFESSIONAL BIO
I'm a Certified Holistic Health Coach. I attended the Institute for Integrative Nutrition in New York City, studying dietary theories, contemporary health issues and topics, and Eastern and Western nutrition. At IIN, I had the pleasure of engaging with some of the top professionals in the Nutrition field, such as Dr. Mark Hyman, Deepak Chopra and Dr. David Katz of Yale University.
DEGREES, STUDIES, CERTIFICATIONS
Masters of Science – New York University
Bachelor of Arts – McGill University
Certified Holistic Health Coach – Institute for Integrative Nutrition
Certified Yoga Instructor
Certified Medical Qigong Practitioner
Black Belt in (Kyukushinkai) Oyama Karate
Certified Medical Qigong Practitioner
Black Belt in (Kyukushinkai) Oyama Karate